Sanur, Bali
Sanur, famous as a quiet place inside the eastern part of Bali and Bali's beachfront resorts are surely easy to find here. This vicinity is well-known famous for middle-aged and older families, however, day by day this area is also familiar for younger tourists. Looking forward to a day spa in this quiet place by no means can be wrong ideas in which you'll be treated through a full-service treatment steeped in Balinese culture. Take advantage of any opportunity to enjoy a spa at some point of your splendid stay in this fantastic place. Don't wait too long, let's check our 5 high-quality spas in Sanur which suits all budgets on your holiday plans!
1. Aroma Spa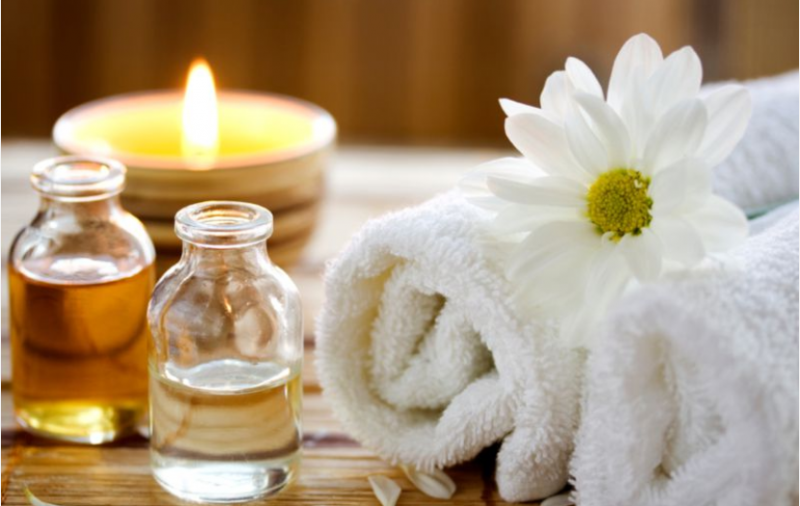 Aroma Spa located on the beachfront of the grounds of the PramaSanur beach hotel, this stylish beachfront spa gives a whole enjoyable spa experience. The environment is amazing and the grounds are proper along the peaceful ocean front. They'll be treating you like a "queen", they understand all of your needs starting out of your body treatment till your toes treatment. From the moment you arrive, you may feel instantly cozy and welcomed by their absolutely hospitality sense.
Their merchandise is made with natural components and combined with the newest generation to offer you unforgettable spa experience. Because of their terrific service Aroma deserves to be number one in TripAdvisor for Spa & health category. You may use Sanur Line and have a stop at TaksuSanurmotel, you will stroll for 7 mins for getting the Aroma Spa. The rate is IDR 40.000 for a single trip.
Address: Jl. Cemara, Sanur, Denpasar Sel., Kota Denpasar, Bali
Phone: 0818-0538-0854
Price: $$$-$$$$$
2. LehaLeha Spa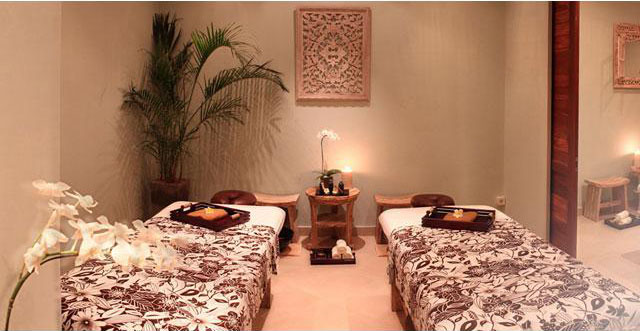 LehaLeha in Balinese means enjoying your time and relaxing your mind in your spare time. LehaLeha Spa is an excellent spa in Sanur for people who want to revel in Balinese Spa, the spa therapist has been nicely educated by using their professional hand owner, a guide who has labored in several top luxurious hotels in Dubai along with Park Hyatt. Their teams do their job very well and they ensure you may love the spa itself. Their traditional Balinese massage is a have to strive even for his or her hot Stone massage which they have already brought to their service. The costs also are affordable. Excellent spa to visit!
You may use Sanur Line and have a stop at TaksuSanur hotel, the Leha-Leha Spa is placed next to TaksuSanur resort. The price is IDR 40.000 for a single trip.
Address: Jl. Sudamala No.5, Sanur, Denpasar Sel., Kota Denpasar, Bali
Phone: 0811-3995-510
Price: $$-$$$

3. Sanctuary Bali Spa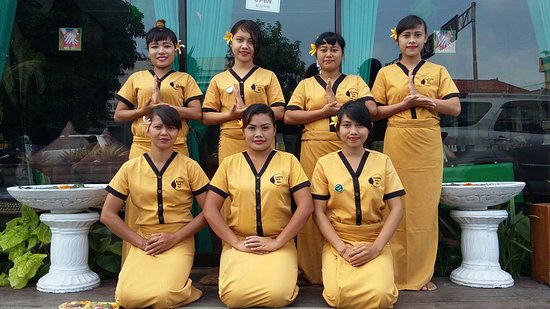 From the moment you stroll into the spa, you will be welcomed by Balinese smile and path of their very own style in welcoming visitors. At the first second, Lemon Tea and cold towels will welcome you to begin your spa. they also offer smooth listening tune whilst taking part in your time in this spa.top information for mom you are pregnancy you could indulge yourself in this spa too as they offer pregnant massage which comparative price IDR 110.000 for 1 hour. Totally recommended! You may use Sanur Line and have a stop at Gallery espresso, you would walk for 6 minutes for getting the Sanctuary Bali Spa. The charge is IDR 40.000 for a single ride.
Address:  Jl. Danau Buyan No.67, Sanur, Denpasar Sel., Kota Denpasar, Bali 80227
Phone: 0821-4703-2108
Price: $-$$
4. Glo Day Spa & Salon Sanur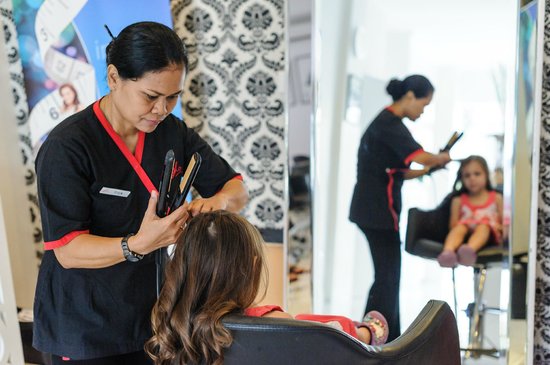 Spa, woman haircuts, manicure, pedicure, eyebrow extensions, spray tan, bridal and wedding make up you could discover in a single place! Glo Day Spa & Salon is known as one of Bali's top salon with a committed group of western and Indonesian Stylists and color experts who are geared up to make you appearance and sense extremely good. When you have had a hair disaster or need your special wedding ceremony day to be just proper or need a brand new appearance come and chat with them, their team will look after you. No extra bad hair days in Bali! A touch of yogurt, lashings of aloe-vera, a pinch of vanilla, a smidgen of mint, a handful of petals, a smattering of lime, a morsel of ginger, those just a little bit spa treatment to nourish you from the outside in. And it additionally has free Wifi!
You can use Sanur Line and have a stop at TaksuSanurhotel, you will stroll for 6 mins for getting the Glo Day Spa & Spa. The rate is IDR 40.000 for a single trip.
Address: Jl. Danau Poso Gopa Town Center No.57, Sanur, Denpasar Sel., Kota Denpasar, Bali 80228
Phone: (0361) 282826
Price : $$-$$$
5. Jamu Wellness Sanur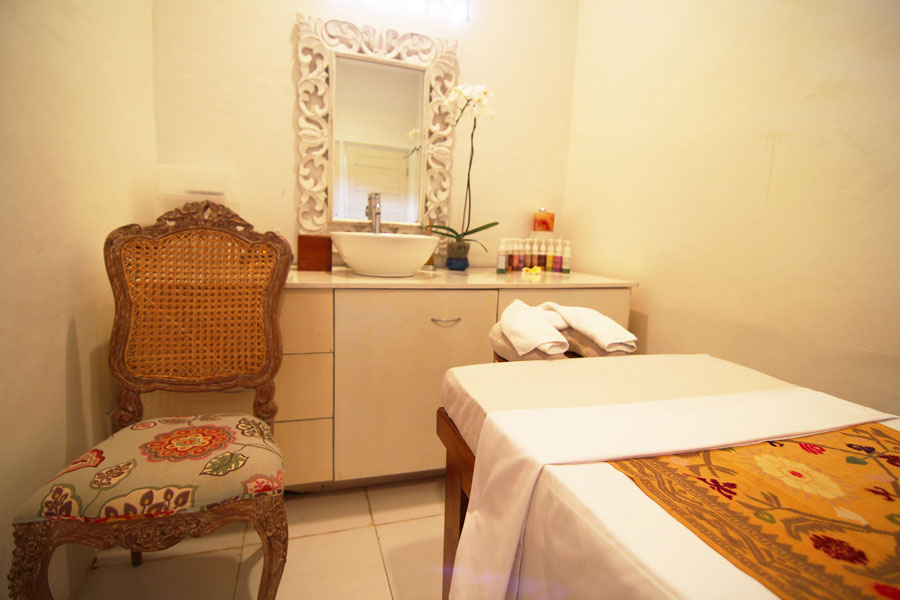 Jamu traditional Spa is located at Tandjung Sari resort and nestled within a personal lawn of blossoming frangipani trees and lotus ponds that inspire a calming atmosphere. The menu that has been created especially for Jamu Traditional Spa at Tandjung Sari is a mixture of rejuvenating JAMU trademark remedies and a couple of latest creations and product formulation that pay tribute to Tandjung Sari's namesake, the cape of flower essence. They have 3 signature treatments; Tandjung Sari Nurturing revel in, Sandat bundle, and Jempiring package deal. Treatment starts with a fresh towel and chilled drink, a foot bath then massage. There is no strain, it is absolutely comfortable. The spa end with antioxidant drink advantages. Excellent choice for Jamu benefit.
Address: Gang Taman Sari, Sanur, Denpasar Selatan, Sanur, Denpasar, Kota Denpasar, Bali 80228
Phone: 0811-3899-930
Price: $$-$$$