Kuta, Bali
There's no worry of going hungry during a stay in Kuta. As a bustling cosmopolitan resort, it serves up a feast of flavors from each corner of the world. Whether you are an adventurous foodie with a penchant for the new stuff or just prefer the tastes of home, dining out in Kuta knows no limit. You may easily eat for under a dollar in an atmospheric roadside food stall or maybe push the boat out with some 5-star decadent dining. Kuta has the most eclectic restaurant scene in Bali and the variety is awesome.
1. Cafe Sendok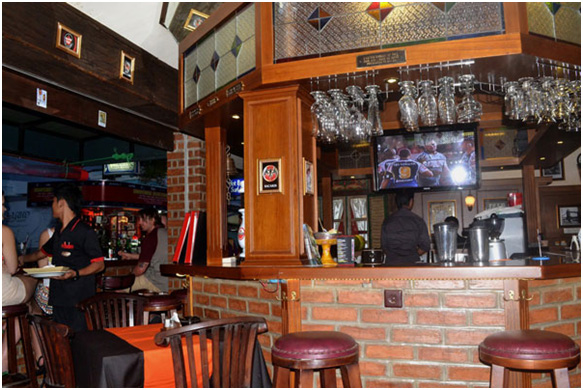 Always open, this German-owned eatery offers big portions of Pan Asian stir-fries, German sausages, and authentic pasta. a great choice of indulgent cakes and pastries and complete English breakfast available anytime.
Address: Jalan Popies Lane II No. 88, Kuta, Kabupaten Badung, Bali 80361
Phone: (0361) 755563
Price: $$-$$$
2. Bamboo Corner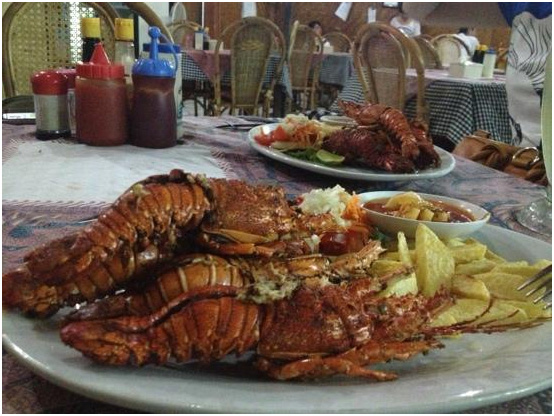 This is the number one budget eating place in Kuta bar none. Relatively busy, this casual eating place serves up healthful Indonesian fare to a dedicated crowd of expats and locals and by 19:00 they're usually queuing out of the door. Tuck into a huge basket of baby lobster for just RP.75,000 but get there early so you would get a table.
Address: Jl Poppies Lane I No 26, Kuta, Kabupaten Badung, Bali 80361
Phone: (0361) 765966
Price: $
3. Stadium Café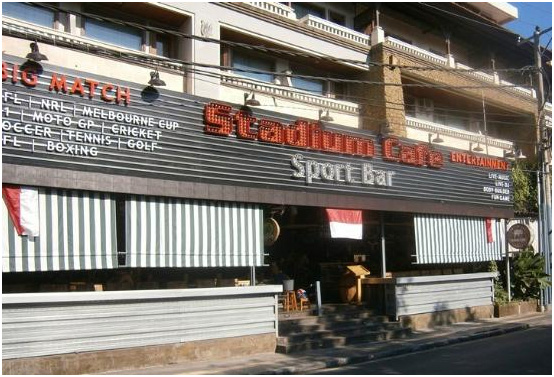 A cavernous all American sports bar with an amusing loving energetic atmosphere, it serves up massive burgers, ribs, and steaks until late. Big TV screens, pool tables and a wealth of special, well-priced cocktails make certain good times for everyone.
Address: Jl. Kartika, Kuta, Kabupaten Badung, Bali 80361
Phone: (0361) 763100
Price: $$
4. Kori

Tucked away in the backpacker village, this is a lovely outdoor garden eating place deservedly popular with expats and tourists. It serves up great seafood, Mexican tapas, and authentic pasta. For a romantic experience dine in one of the intimate private cabanas. Additionally, has its personal cigar front room.
Address: Jalan Legian, Gg Poppies II, Kuta, Kabupaten Badung, Bali 80361
Phone: (0361) 758605
Price: $$-$$$
5. Balcony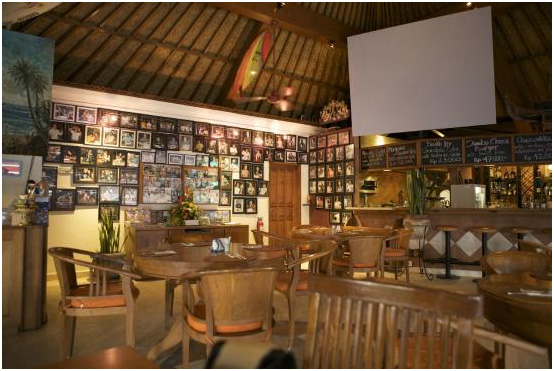 A lively Euro-style cafe fairly popular with the surfing fraternity. The menu is Mediterranean in influence and presented with creativeness and aptitude. It boasts a superb selection of Spanish tapas. it is a convivial spot for early evening sundowners or laid back while watching new Hollywood releases on the big screen.
Address: Jl. Bene Sari No.16, Legian, Kuta, Kabupaten Badung, Bali 80361
Phone: (0361) 750655
Price: $$-$$$
6. Ma Joly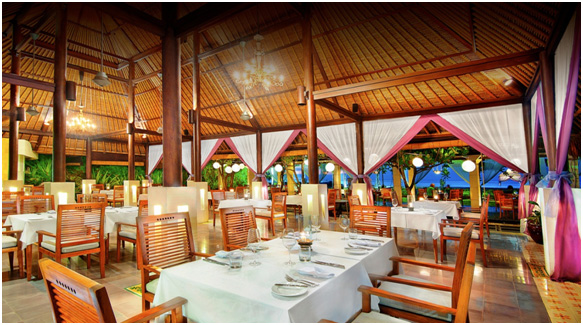 An astounding ocean-front area sets the scene for a memorable excellent dining experience; fusing western style with an awesome French touch. It is not cheap but fantastic service marks this out as one of Kuta's best and it is nicely worth the price. Located in the extreme south of Tuban beach.
Address: Jl. Wana Segara, Kuta, Kabupaten Badung, Bali 80361
Phone: (0361) 753780
Price: $$$
7. Havana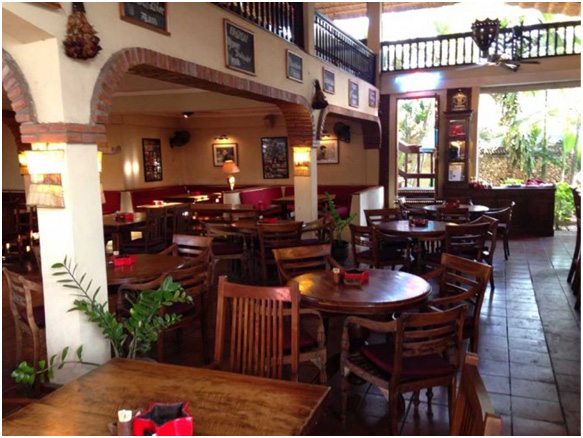 A laugh loving Havana is an incredible casual spot for drinking or eating Latin style. There are good value hearty Tex-Mex and Cajun dishes and lots of succulent seafood options that are all laid out before you on ice.
All you may devour buffets are a weekly highlight and deservedly popular with the budget travelers who common this vicinity. Additionally, they claim to make the best martinis in town. a great spot for big groups who want to share in a memorable eating experience.
Address: JL. Poppies I,,Kerobokan Kuta, Kuta, Kabupaten Badung, Bali
Phone: (0361) 762448
Price: $$$
8. Ketupat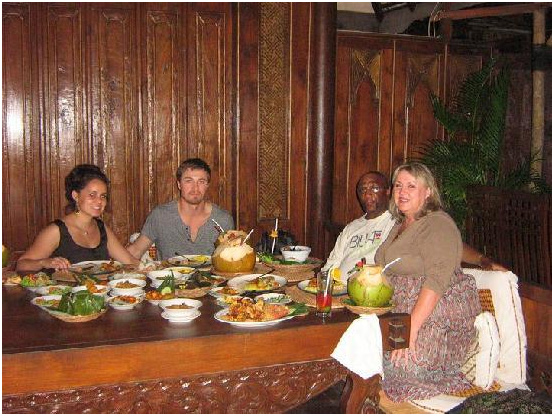 One of Kuta's hidden gems, Ketupat isn't the easiest area to find but well worth the effort. Set in a lovely shaded courtyard it offers classy Indonesian seafood specialties in private cabanas by a pool. Certainly one of central Kuta's finest spots for a romantic night.Located behind Jonathon Gallery.
Address: Jl. Dewi Sri, Legian, Kuta, Kabupaten Badung, Bali 80361
Phone: (0361) 758969
Price: $$
9. Rosso Vivo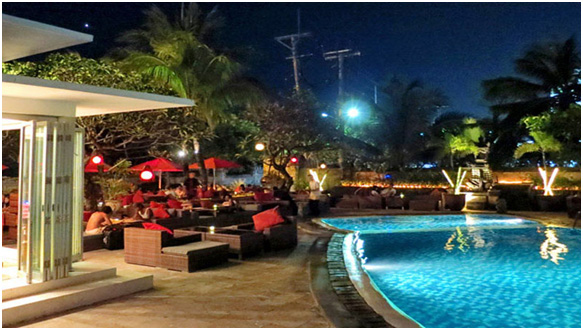 Front row seats to a wonderful Kuta sunset is what you get at Rosso Vivo, a romantic restaurant and lounge this is popular with young trendies. It serves first-rate Italian seafood and also boasts a lush courtyard and outdoor swimming pool. Make a night of it with late lounging and dancing till the early hours.
Address : Jl. Pantai Kuta, Kuta, Kabupaten Badung, Bali 80361
Phone: (0361) 751961
Price: $$-$$$
10. Aroma's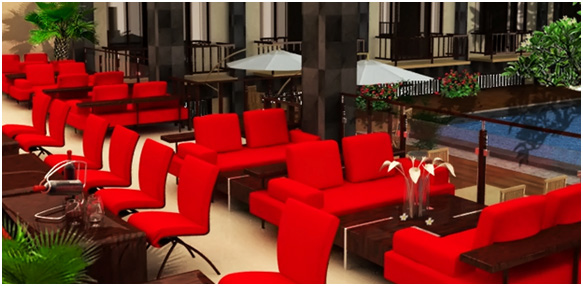 This long-standing Legian street favorite is still the excellent bet for vegetarians in Kuta. There are creative Indian, Italian and Lebanese dishes, awesome cakes, pastries and lots of gourmand sandwich fillings. It has an elegant, calm atmosphere and set in an oasis of greenery.
Address: Jl. LegianKaja No.191, Legian, Kuta, Kabupaten Badung, Bali 80361
Phone: (0361) 763518
Price: $$$