Kuta, Bali
Kuta is the exceptional known tourist resort destination in Bali Indonesia. It's a popular party and surfing vacation spot that has long been a part of the Southeast Asian backpacking route. The city has an outstanding 5-kilometer long sandy seaside that has lots of sunbathers, surfers, and vendors. Kuta keeps expanding in a bit of a haphazard and unplanned way. There are many of accommodation alternatives for all budgets, however in case you're going to be in town throughout the peak season then it's far vital that you make reservations earlier.
1. Echoland Bed and Breakfast Canggu Bali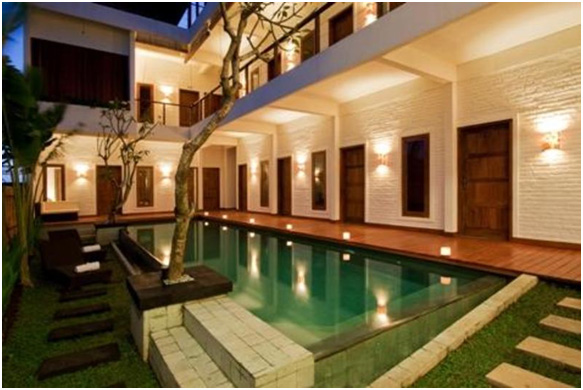 Echoland is a famous bed and breakfast that gives modern comforts with a traditional style. There are eighteen rooms which might be cheap and diverse. There are 4-bed dorms that are low priced for even the most budget-conscious backpacker and there are also double personal rooms and barely larger family rooms. At this hostel, you can start every day with an Indonesian and western fashion breakfast. Then there are any variety of activities that you can revel in. those consist of surf training, scuba diving, horseback riding, or island exploring. There is an on-website tour agent that can make any arrangements which you would possibly want. If you want to have a greater relaxing day, you may enjoy a massage at the spa or take a swim in the pool. There may be also a nice roof-top garden terrace where many guests enjoy relaxing. Just a short walk away is the seaside, where you can relax or take a swim.
The hostel is about 35 mins from the airport and may be very close to Echo seashore. it is surrounded by paddy fields and there are towering volcanoes that make for fine perspectives.
Echo beach is a pleasing place to base as it has a very good balance of traditional character and vacationer services such as eating places, bars, and shops. Whether you're looking for proper meals, live music, or a cozy environment, you may not need to go far.
Address: Jl. Pantai Batu Mejan, Echo Beach, Canggu, Kuta Utara, Kabupaten Badung, Bali 80361
Phone: (0361) 8469258
Price: $$
2. Bread & Jam Hostel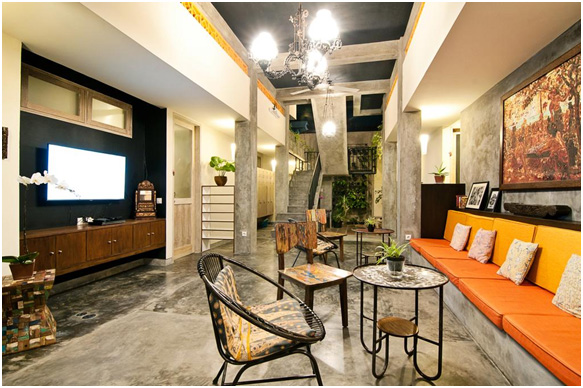 Bread & Jam Hostel is a modern boutique style hostel that is located in a peaceful and quiet part of Kuta. It is a comfortable and enjoyable location to stay that is lower priced for all types of guests. After a busy day exploring the area, in case you want to return back to a place that looks like home, then this is the place for you. The hostel has a nice mixture of traditional elements and modern-day comforts. There may be a common place where many guests experience enjoyable free Wi-fi or cable television. There also are board video games available. It's the right area to meet different travelers and make a few new buddies. There may be an easy however free breakfast available every morning and tea and coffee are also available during the day.
The hostel has 11 beds to be had which can be unfolded among co-ed dorms, girl only dorms, family rooms, and personal dual rooms. Each room has it's own private toilet and shower.
Address: Jalan Sadasari Gang Kelapa No.11, Kubu Anyar, Kuta, Bali 80361
Phone: (0361) 750614
Price: $
3. Bali Caps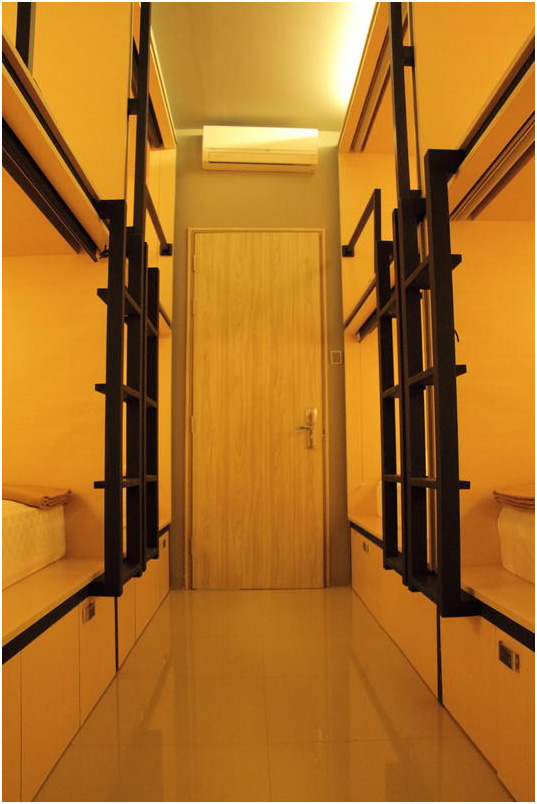 Bali Caps is another popular hostel that is positioned approximately a 15-minute drive from Kuta beach. The bus station is a couple of minutes away and there are many taxis inside the area that you can find. This is a good vicinity to stay if you have a flight out of town because they offer transportation to the airport. It is also possible to lease motorbikes, that can make transportation a little simpler. It's a little far from all of the action, so it is viable to get a very good night time's sleep. If you need to go out in town and party, they offer a travel to Legian party Lane, which is set a 15-minute drive away.
The hostel is spread over 3 floors that are all served by means of an elevator. There is a great safety gadget and every room has comfy key card access. There are also lockers available for visitors.
The hostel has six and 8-bed dorms. The rooms are simple but a great value. If you're on a tight budget and need to save some money, then this is a great place to stay. The personnel is helpful and the atmosphere is excellent.
Address: Jl. By Pass Ngurah Rai No.9A, Kuta, Kabupaten Badung, Bali
Phone: (0361) 8496665
Price: $